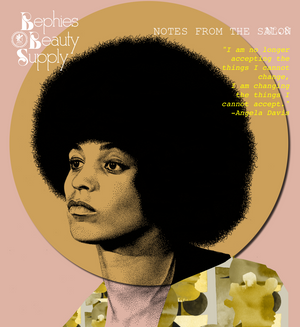 Issue No. 8: TODAY AND EVERYDAY CELEBRATE THE CHANGEMAKERS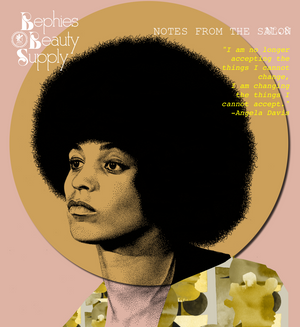 March is officially "Women's History Month" but every month here at BBS we celebrate the trailblazing women who have led the way for change and acknowledge the accomplishments that have helped shape beauty, culture, science, sports and politics contributing to the rich history, growth and success of our communities.
There are countless extraordinary women who have inspired us, women that have faced challenges and triumphed. Among them- political activists Angela Davis, Yuri Kochiyama, congresswoman Alexandria Ocasio-Cortez; beauty entrepreneur Madame CJ Walker, the first woman self-made millionaire; artists Zora Neale Thurston, Alice Coltrane, Betty Davis, Dolly Parton, Eiko Ishioka; style icon and olympic medalist Flo-Jo; as well as our mothers, sisters, and friends. We celebrate all of them today, this month, and always. Their ambition. Their strength. Their courage.
These women's stories matter. In a country where the contributions of women of color are often pushed to the sidelines and overt attacks are on the rise such as the brutal killing this month of 6 Asian women in their workplace, echoing a long history of violence directed at women and people of color; there is no time like NOW to pay attention and continue vocalizing who we are and our role in this country.