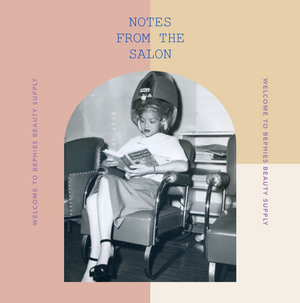 NOTES FROM THE SALON . No.1 .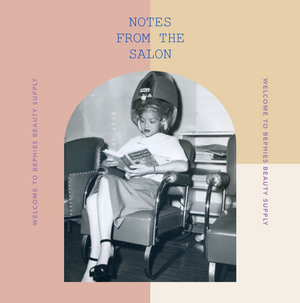 Welcome to Bephies Beauty Supply and the premier launch of our blog & newsletter "NOTES FROM THE SALON" where we discuss and curate stories on women and beauty, through the lens of our multi-cultural community, systems and self.
Currently we are witnessing a reformation, both in mind, in thought and in practice. As the world grapples with systematic racism, a global  pandemic, and the economic fall-out from our lack of political leadership, it is clear that we must re-affirm a commitment to ourselves, and build value into our communities by looking at how our unique identity, often capitalized on by brands and institutions can be our ultimate saving grace. 
There has never been a more important time to be connected by embracing diversity, offering authentic approaches and supporting small businesses run by women and minorities of color through the power of OUR dollar. 
Bephies Beauty Supply is born out of this desire to be part of this change. We want to bring our community closer and center the service and production of the tangible elements of our culture- for and through our eyes. We promise to produce, share and highlight beauty in its multiplicity, as an inclusive and interconnected experience which contributes to the world we want to see, representative of our persons, our interests, and the parts of ourselves which we need to unearth in safe spaces. 
Let's affirm beauty, as a system designed through our own radical thinking and our own standards!