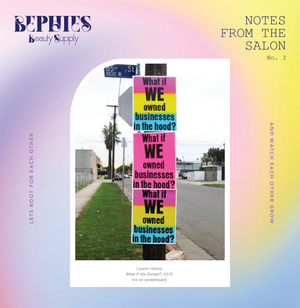 Issue No. 4 : SUPPORT BRANDS THAT ACKNOWLEDGE YOUR POWER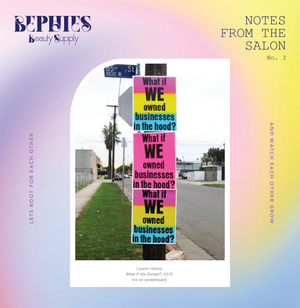 "To build community requires vigilant awareness of the work we must continually do to undermine all the socialization that leads us to behave in ways that perpetuate domination."
bell hooks
While November has brought gifts and surprises that may bring relief to some, what we consider this morning is how we exercise our power in this moment as we consider another period of isolation, cautiousness, and protecting others by finding this holiday season particularly distant.
 In moments of fear and moments of triumph alike, we must assess ourselves, considering how we support each other, how we are supporting those that are most vulnerable, and how we are supporting those which are neither heard from nor seen.
We are our greatest assets. We believe in women, as creators, as makers, and as supporters of other women. Making community is one of the most important and impactful things we do as women, knowing that we not only can but must  support each other through this moment is crucial. It is a long tradition that we aim to continue with each day, as networks of women maintain not just communities but entire economies and that is why it is crucial to support women entrepreneurs. So many companies will not recover from, even survive COVID-19, there will be missing parts of our heart, and we must prepare for what this shift will actually look like. 
We are a part of another rising tide of women who put titles on all their endeavors and talents. Women who tirelessly strengthen each other while lifting themselves up. We have to ensure that we use our own platforms to support each other and with that being said we are so excited to introduce the woman of our first collaboration and beauty spotlight: Astrid Curet of Curet Nails.